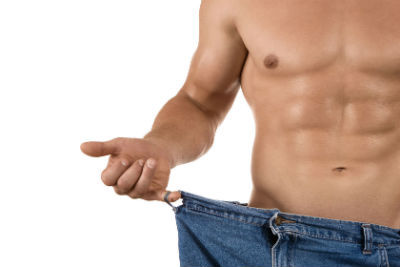 Whole Body Cryotherapy (WBC) has so many applications to improve health and wellbeing.  Researchers in Russia, Europe and Japan have found significant benefits of Whole Body Cryotherapy with more than 40 years of use helping patients suffering from chronic health conditions, such as fatigue and obesity.  It is a safe non-drug therapy which dates back to ancient Greece.
The arguable inventor of Whole Body Cryotherapy Dr. Yamaguchi[i], used short sessions of cold applied to the skin of rheumatoid arthritis patients and found the rapid decrease of temperature of the outer layer of skin led to the immediate release of endorphins and therefore less sensitivity to pain.
Cold therapy has been demonstrated to activate the fat mobilisation system in overweight patients[ii]. Patients exposed to cold therapy reported a reduction in undesirable tissue; improved better bra fit; and noted that clothing fit more comfortably[iii].
WBC has a stimulatory effect on thermogenesis leading to a decrease in adipose or fat. WBC induces Irisin, a myokine which is also induced by exercise this means that short session WBC has a similar effect as exercise.
Diabetics and metabolic syndrome patients suffer mid body weight and increased oxidative damage. WBC is demonstrated to increase the activity of superoxide dismutase, catalase along with glutathione S-transferase. These antioxidant enzymes increase the body's capacity to soak up damage from diabetes, while the positive thermogenic and energy responses combine to help patients overcome biochemical  inertia.  Further, WBC activates sirtuin genes which mobilise fat and increase cellular longevity
A review of the literature[iv]  found that WBC improves acute recovery after tissue damage and this is induced by enhanced oxygenation of the working muscles, as well as a reduced cardiovascular strain.  Further benefits of WBC treatment included reduction of systemic inflammation and lower concentrations of markers for muscle cell damage.
WBC improves recovery from muscle damage, and studies show that multiple exposures give greater improvements in weight loss, decreased tissue swelling as well as recovery from pain, loss of muscle function, and markers of inflammation and damage.
In summary WBC is shown to:
Helps reduce body fat
Boosts energy & improves muscle unit activation
Activates genes that enhance longevity and antiaging
Reduces inflammation, swelling, pain and muscle soreness
Enables the body to handle more intense and higher volume training
Enriches blood with oxygen, nutrients and enzymes
Increases antioxidant enzymes defence systems and reduces oxidative stress.
Call us on 3371 0222 to book a session and experience how Whole Body Cryotherapy will help you enhance your health and wellbeing. Cryotherapy may be the tool that you need to get shredded.
[i] http://www.wholebodycryotherapy.org
[ii] Panminerva Med. 1994 Sep;36(3):142-8.
Efficacy of Fat Mobilisation System (FMS) in the treatment of obesity and its utility in the resolution of gynecological problems related to overweight.
[iii] Aesthet Surg J. 2017 Jun 1;37(6):715-722. doi: 10.1093/asj/sjw250.
Cryolipolysis for Nonsurgical Reduction of Fat in the Lateral Chest Wall Post-Mastectomy.
[iv] Rose C, Edwards KM, Siegler J, Graham K, Caillaud C.
Int J Sports Med. 2017 Dec;38(14):1049-1060. doi: 10.1055/s-0043-114861. Epub 2017 Nov 21
Image Credit: http://www.thinknaturaltoday.com/top-5-weight-loss-rules-for-men/
Comments are closed.